Best Paper Trading Tools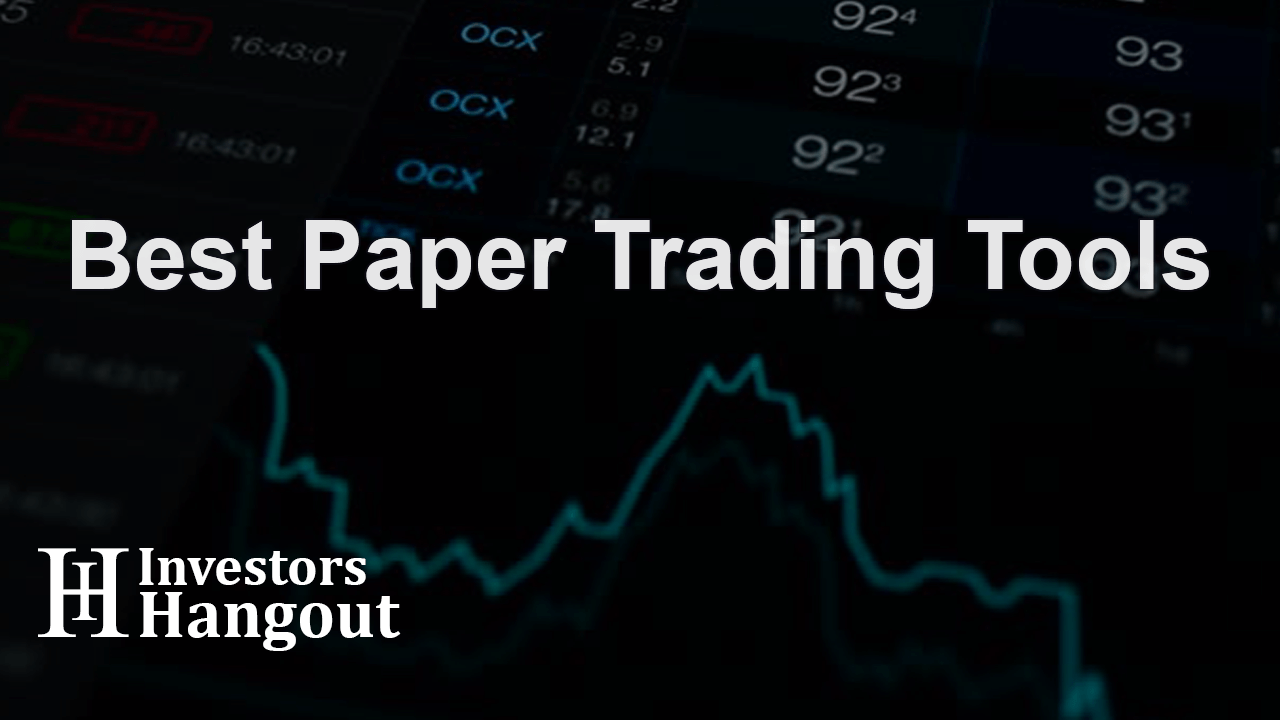 Author: Sejal
Views: 2258
Updated: 10-11-2021
To be excel in stock investing, one needs a lot of practice. It's the practice which makes you perfect and ready for anything. When it comes to stock investments, the practice of it becomes even more important because it is a game of money, you can't just afford to lose your money.
Paper trading is a great way to gain some experience of trading before you jump into the real trading world. A lot of financial companies offer simulated paper trading tools where aspiring investors can practice buying and selling of stocks without investing their real money and can record them by hand in order to keep a record of their hypothetical trading portfolio and position.
Here are some of the best paper trading tools for you so that you can get a kick start to your stock trading journey:
Trademonster
It is a virtual trading platform which is known as paperTRADE. In this, you can trade options and stocks both. The signup bonus of $100,000 is given to you in paper money in order to access powerful trading tools and learning tutorials.
Some salient features of Trademonster paperTRADE are:
Drag and drop customization

Stock charts, delayed quotes and options chains

AdjustTRADE for position adjusting

Performance charts and risk analysis

Report cards and stock basics

SpreadMAKER for easy spread creation
Stock Trainer
Stock trainer provides a real stock market-like scenario with its paper trading platform. There is no need to sign up with an additional email id if you have any social media account. You can just simply sign in and make an account in Stock Trainer with your social media account and can trade paper cash.
It's a popular and realistic paper trade android application which gives real-time news updates and access to various trading chart tools.
Trade Station
It is one of the most trusted brokerages in the trade world. You can practice paper trade on both desktop and mobile. This tool offers various research tools, stock chart indicators and community forums access where you can ask for tips and tricks with experts and can also share your ideas with them.
Scottrade ELITE
With this paper trading tool, you can start your practice with an account balance of $100,000. Things you can perform on this platform are:
Test your own trading strategies.

Place the simulated market and limit orders on values.

View your real-time simulated positions.

Access a lot of research and analytical resources for your learning.
Optionsxpress
It is one of those paper trading tools which has the most features and offerings for the investors. Once you open an account in Optionxpress, you get $25,000 as sign up bonus and the permission to use trading tools and resources of stocks trade, futures and options.
After signing up on Optionxpress, you get access to:
Free real-time stock charts and quotes

40+ innovative and interactive trading tools

Glossary and tutorial resources

Advanced orders like triggered orders, trailing stops, one-cancels-other, future spreads, etc.
Thinkorswim
This paper trading tool is provided by TD Ameritrade. You will get some advanced trading tools in Thinkorswim. Customizable stock charts are provided to users so that they can track their securities, and commodities like gold, oil and natural gas.
It is one of the most sophisticated paper trading tool available today and most of the expert investors recommend this for paper trading.
NinjaTrader
NinjaTrader is a real-time trading platform which also offers paper trading to its users for free. It provides highly interactive research and stock charting tools. It has a backtesting option which allows you to change the clock and trade at different time periods.
MarketWatch
MarketWatch is a top financial website which offers virtual stock trading. It is basically an investing game where you can join leagues and adjust the rules in order to include margin trading and short selling.
The Bottom Line
To test your trading strategies and to gain some in-hand experience of stock trading, paper trading is a great way but even the most realistic and advanced stock simulator cannot provide the 100% real and accurate stock trading. Successful paper trading does not ensure successful stock trading with real cash. It's the human psychology, one can take risk easily when the money he is putting is not real. Paper trading is great to get familiar with stock market and trading. You will not know how good you are as a trader until you will play in the real stock market.