How To Research Stocks For Beginners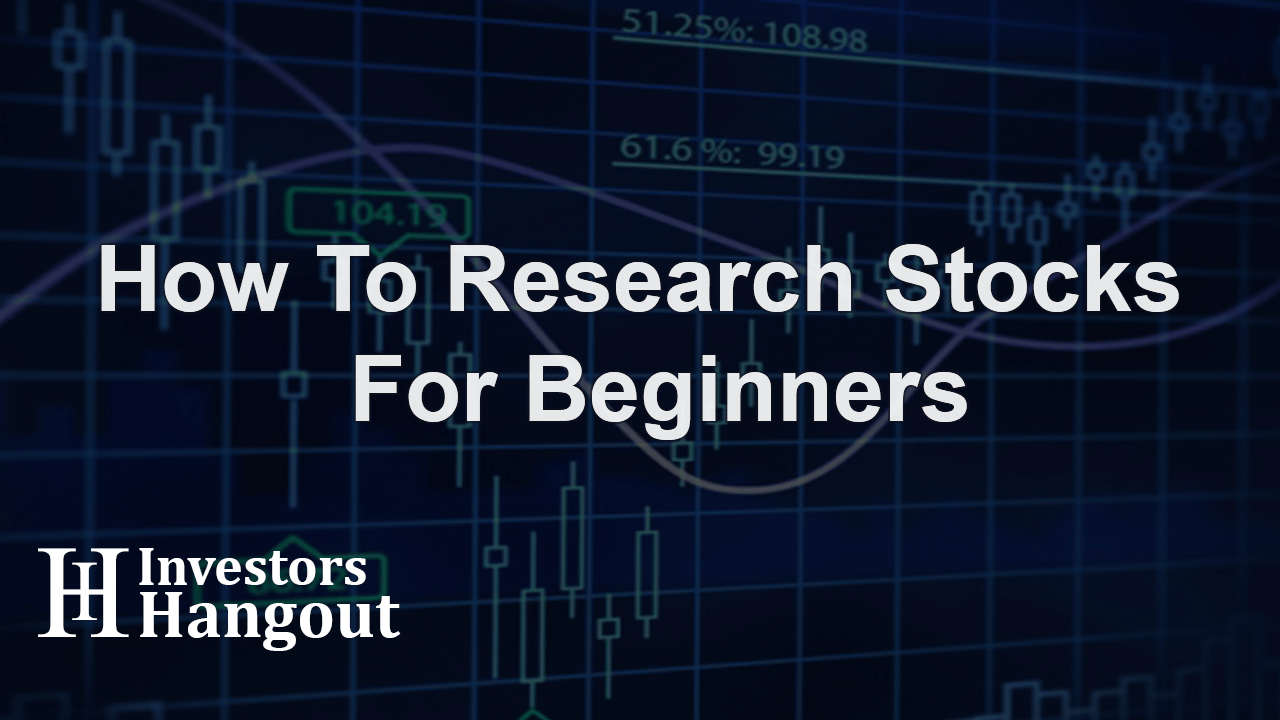 Author: Sejal
Views: 1312
Updated: 10-11-2021
Researching stocks can be a terrific process if you are new to the stock market, but once you become familiar with the financial statements and learn the basics of stock trading, researching stocks will not be that difficult. You can research and choose your potential stocks much better than some of the professional if you educate yourself regarding stock trading.
Here are some ways through which you can start your stock research process.
Ways of Performing Quantitative Research
You can conduct the quantitative research by examining the financial information that companies file with the US Securities and Exchange Commission (SEC) –
Form 10-K is an annual report of the company which include independently audited key financial statements. Company's assets and liabilities can be reviewed via balance sheet, through cash flow statement you can look upon company's income sources and through income statement you can review company's revenue and expenses.

You can also get a quarterly update on operations and financial results via Form 10-K. This form also provides an overview of a business.
These filings and important financial ratios can be found on the major financial websites or your brokerage's website.
Research on these items to get the measurable inner functioning of the company:
Net Income
Net income is that figure which is mentioned at the end of the income statement. Net income is the total amount of money a company made after working costs, taxes and subtracted depreciation from revenue. Revenue is equal to your gross salary and net income is equal to the money that is left over after paying taxes and expenses.
Earnings per Share (EPS)
Earnings per share (EPS) equal to earnings divided by the number of available tradable shares. EPS reflects company's profitability on per share basis. It makes easier for investors to compare with other competitors.
Revenue
Revenue is that money a company generates during a specified period. Revenue is referred to as the "top line" because it is the first thing you see on the income statement. Revenue is divided into operating revenue and non-operating revenue. Operating revenue is generated from the company's main business and that's why it is the main source of revenue. Non-operating revenue is that revenue which is generated from one-time business activities, like selling assets.
Price Earnings Ratio (P/E)
P/E ratio is calculated by dividing the company's current stock price by its earnings per share over the last 12 months. Forward P/E is obtained by dividing the stock price by forecasted earnings from Wall Street analysts. P/E ratio tells the number of investors who are willing to pay in order to receive $1 of the firm's current earnings.
Return on Equity (ROE) & Return on Assets (ROA)
Return on Equity (ROE) tells the profit percentage a company has generated with each dollar invested by shareholders. Similarly, return on assets (ROA) describes the profit percentage a company generates with each dollar of its assets. Both ROE and ROA are calculated by dividing company's net income with one of these parameters. ROE and ROA tell the company's efficiency in generating profits.
Ways to Perform Qualitative Research
Qualitative research help investors to focus on those qualities of a company that truly matters in long-term stock trading.
Research on these points in order to screen your potential business shareholders:
How does the company make money?
According to Warren Buffett, one of the greatest investors, you should invest in only those companies which you understand truly. Know in which sector the companies belong and what's the main business of these companies.
Is there any competitive advantage for this company?
Look for that peculiar thing about the company and its business which is difficult to imitate by the competitors. It could be company's business model, its research capabilities, innovation ability, and operational excellence and so on.
Is the management team good enough?
A good company runs successfully because of its good team, its leader's ability to guide the other members to achieve the company's goal. Look for their industry experience, tenure and career trajectory.
You will get ample data about company's management via company's conference call transcripts and annual reports. Do research about company's board of directors. Consider that company which is comprised of independent thinkers and not the company insiders.
The Bottom Line
Choose a company and start collecting as much data as possible. Read annual reports, past news reports, shareholders' letters, etc. Compare company's performance with its competitors by looking at the financial ratios. After quantitative research, work on qualitative research by asking the above questions about the company, find out answers to those questions to complete your research.
Qualitative and quantitative research help in understanding the company's operations, its competitors, the place it holds in the industry, its long-term potential and most important its worth for your portfolio in the long-term.