Improving Your Investment Skills Using Stock Message Boards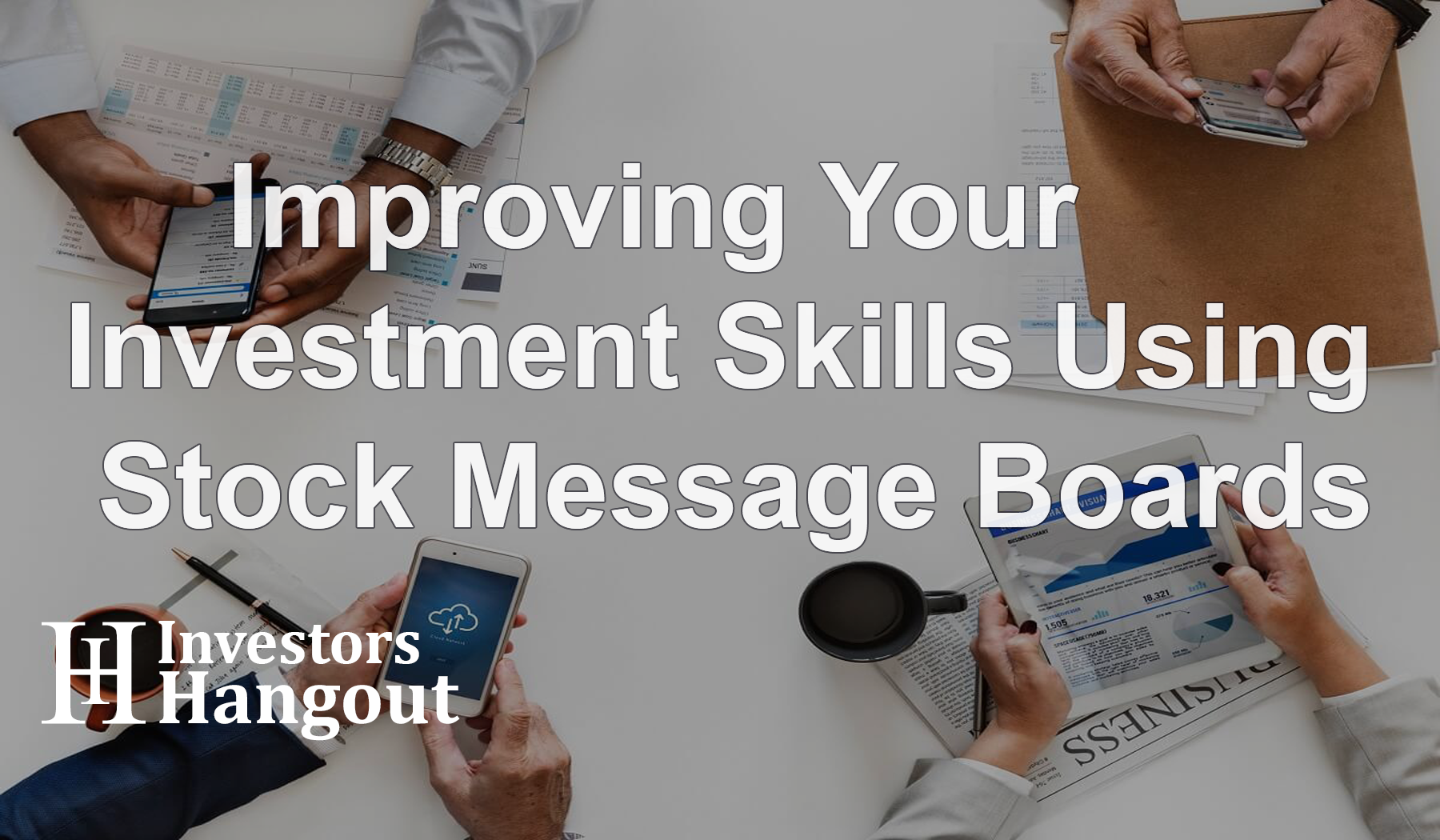 Author: Anita
Views: 996
Updated: 10-11-2021
Like social media platforms, stock message boards are great sources of information. Yet while you can find a wealth of information on just about any topic at different social media sites, stock message boards are more specific and target the financial industry and investor audience. Whether you're a new investor or a seasoned trader, you can learn a great deal from other people's shared insights. Even more importantly, it could help you enhance your investment skills and be a successful investor. And that is why you need expert advice.
Stock Message Board Benifits
The following is a list of ways that you can take advantage of stock message boards and use them to improve your investment skills:
A single thought becomes many – as is all too common an occurrence on stock message boards, a single shared idea or thought can spark potentially hundreds more. This is commonly referred to as the social networking concept or effect. In fact, over 20% of the investment comments and ideas that get posted on stock message boards have been shared by others. Needless to say, investing time in your acquaintances at Investors Hangout stock message boards can pay big dividends in this way.
You can find out what to invest in – the reality is that not all of us can invest in hedge funds for example. Or, the many mainstream online brokerages offer little if any advice or guidance about allocating your funds or stocks to meet the goals, needs, and risk constraints of your portfolio. In truth, you're basically flying blind or by the seat of your pants when it comes to making any type of investment decisions. Chances are, you'll discover plenty of ideas on stock message boards.
Quality feedback is not always positive – granted, negative feedback can make you feel a bit uncomfortable. However, it isn't always such a bad thing. It's important to remember that the more successful investors have been subjected to countless rounds of criticism and negative comments when sharing their past ideas. Having smart friends or acquaintances to bounce your ideas off of will better prepare you for any unexpected obstacles that you could encounter with your investments.
Find a trustworthy source of information – with all the noise that is continually made in the investment world, it's difficult to know who you can trust and who you shouldn't. It's hard enough getting through that barrage of anonymous advice that you hear every day. Just like with social media platforms, you can't always verify the person behind the profile picture and you definitely don't know whether they own any of the stocks that they tout. Think back to the Leonard DiCaprio movie "The Wolf of Wall Street."
Keep calm in periods of volatility – there is one irrefutable truth regarding the stock market – what goes up, must come down. With the right amount of engagement and expertise, you can keep calm during periods of volatility and grow some roots with long-term investments. According to a January 2016 article in Barron's, history has taught us it's better to stay invested rather than trying to time a comeback. With time, when the market recovers, your investment might give you more than expected.