KRFG Stock Is On The Move With Reverse Merger Rumors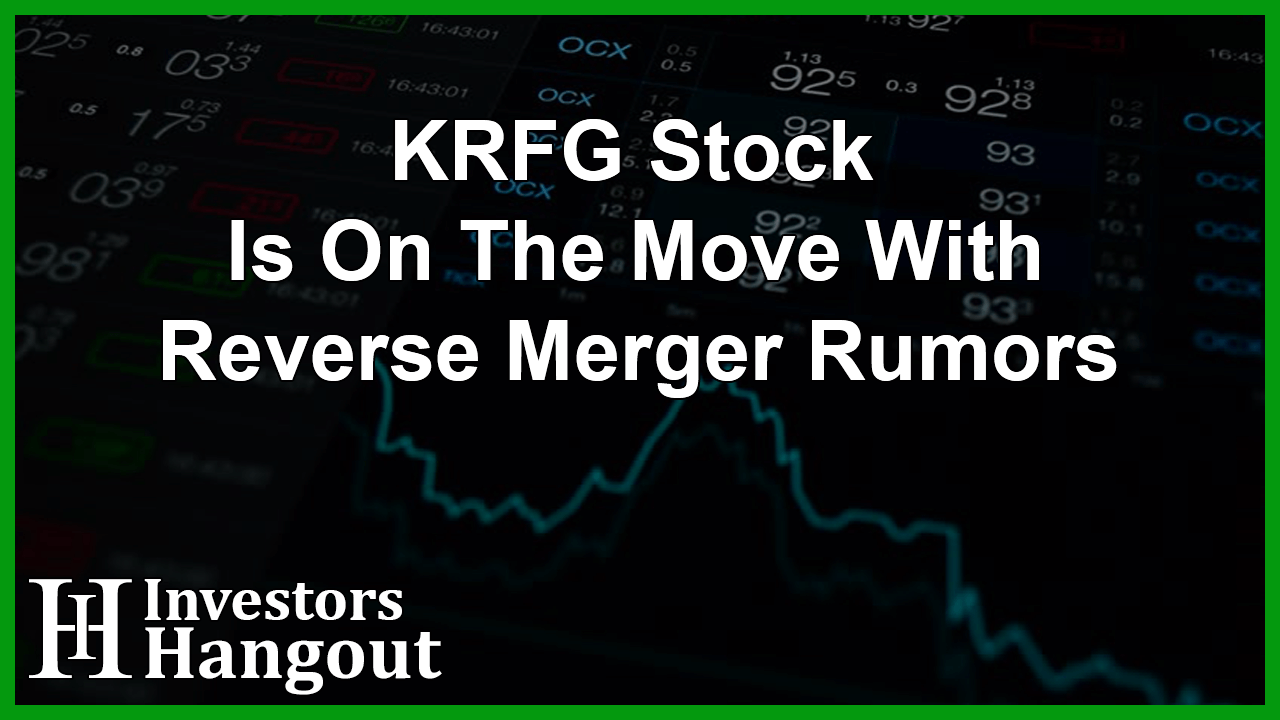 King Resources, Inc. (KRFG) Recent Stock Chart Analysis
If you take a look at the recent KRFG stock chart you will notice that from November 2017-2018 the stock didn't do too much. Not much volume and not much action in the stock price. Then, all of a sudden, the moves began. On November 13th 2018 when KRFG began a steady climb up. The stock price was able to hold a steady channel from .0006-.0012. For those who follow stock charts when trading stocks or penny stocks refer to this as a ATM. There were many opportunities over 3 months to trade this stock for 100% gains if you were lucky enough to buy at the low of .0006 and sell at the high of .0012.
Aside from the recent channel, you will also see one pop in the price per share on December 17th 2018 when the stock opened .0003 higher than the previous days close. On the 17th the stock was able to hit a high of .0026. Now, if you take December 16ths open and compare it to the 17ths close, that's a 225% increase in the stock price. This right here is a great example of how the stock price reacts when you have volume.
KRFG Volume Surge
KRFG Stock seen the biggest volume day in history on February 28th hitting 524 MILLION shares! The best part is, the PPS (price per share) reacted exactly how investors and traders would have liked. The stock opened on the 28th at .0013 and hit the high of day at .0058 closing at .0048 making a whopping 585% INCREASE in price per share. However, after this record volume day the volume began to drop off, but the stock price continued to climb. As of right now, while writing this, the stock price is currently at .0059. This is still a massive gain since the original pop in November 2018.
Reverse Merger Rumors
From what I can dig up right now it appears there has been rumors of a reverse merger since May 2018. I was able to find a stock chart on Trading View that had information regarding paperwork being filed with OTC on May 31st 2019 to go current. Then on Reddit I found a post about a Chinese company reverse merging into KRFG Here.
Have something else you would like to see added? Let us know by sending us an email below.