Paper Trading Explained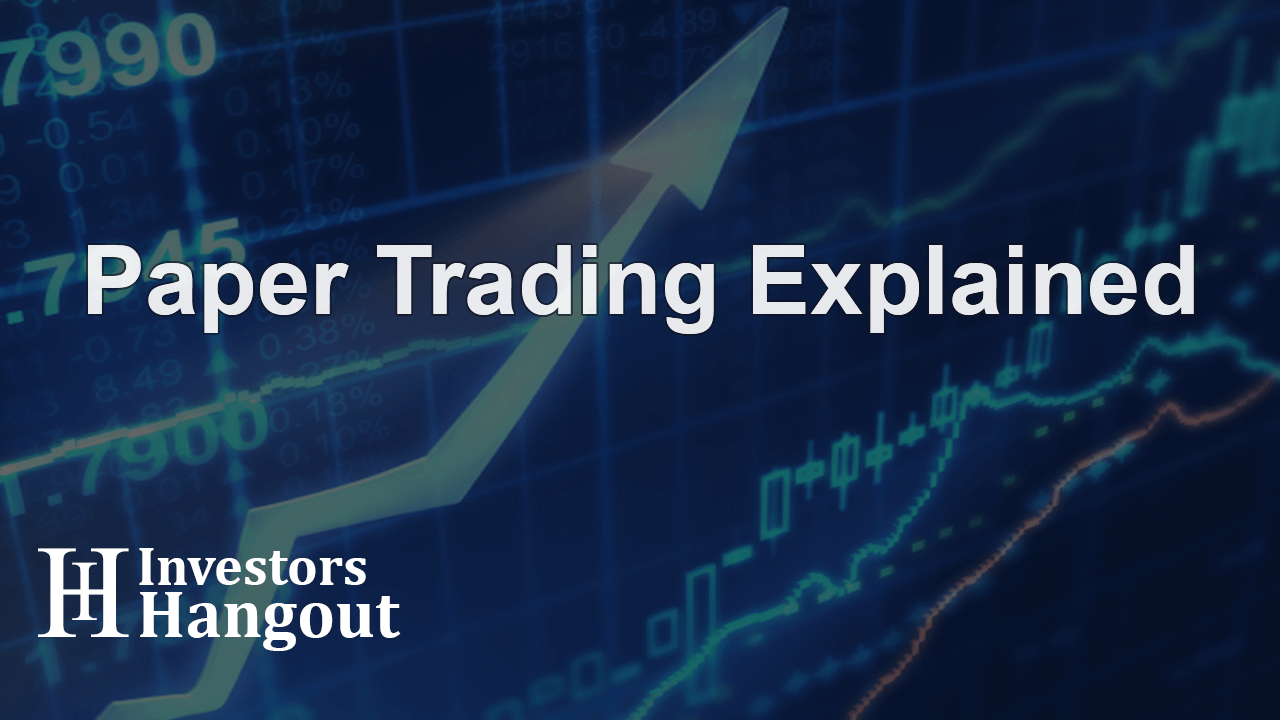 Author: Sejal
Views: 2026
Updated: 10-11-2021
Paper trading is a simulated training in which investors can practice stock trading in a virtual trade market without investing real money. Investors can record their trading by hand in order to keep track of their hypothetical portfolio and trading positions.
Starting off with a simulated training platform is great to gain good experience and practical learning of stock trading. In paper trading, investors can test their strategy and trading skills in a virtual trade-like environment and can prepare themselves for the real battle.
Advantages of Paper Trading
Following are some advantages of paper trading:
The biggest advantage of paper trading is that it is completely risk-free. Investors can make an account on paper trade simulators and can buy and sell securities without investing real money. They can also test their trading strategies and can practice new trading mediums. They can learn stock trading and can also know more about themselves as a trader.
With paper trading, novice investors will do lots and lots of practice and gain experience in the stock trading process. They get a good knowledge of pre-market preparation and learn loss-taking.
Paper trading helps in building a novice investor's confidence. It allows making a series of complex decisions and also rewards the investor with great hypothetical profits. This boosts the confidence of investors and makes them prepared for taking the same level of risk and complex decisions in while trading with real money.
Investors who practice paper trading for a month can build up their statistical thinking about the new strategy and market approach.
Disadvantages of Paper Trading
The disadvantages of paper trading are:
In real trading, an investor has to pay all the types of hidden charges from slippage and commissions. But in paper trading, these hidden costs are not captured seriously. For example, if someone is buying a stock for $60 in paper trading, the same stock may cost you $60.50 in the real stock trading.
In paper trading, investors select perfect entries and exits, missing the minefield of obstacles created by the cutting edge computer-driven world. These shakeout levels turn out to be very obvious for those who are investing in real stock market and who have watched many sound positions go up on fire when algorithms move into the savage mode and search out their stops.
The broad market's impact on individual stocks is not addressed in paper trading. Most of the equities move in lockstep with real records during high correlation periods, which is regular when the Market Volatility Index (VIX) increases. While results may look incredible or terrible on paper, more extensive conditions may have made the outcomes, instead of the virtues or traps of the individual position.
Paper trading doesn't address or inspire true feelings delivered by real profits or losses. In reality, numerous investors cut profits off and let losses run because they do not have market discipline. In hypothetical trading, self-destructive calculations are not considered.
Paper Trading Tips
Paper trading can really be valuable for the novice traders, but there are few things which they need to keep in mind. Here are some tips through which investors can make the most out of paper trading.
Record every trade details
Keep a track of your all paper trades and note down each and every detail which are related to the stocks. This activity of keeping track records will help in analyzing your trades and will also provide insights in order to improve your trade strategy.
Be realistic
Do not open various accounts with $100,000, $500,000 or $1,000,000 of virtual money. These things are not realistic. You should be realistic and practice with only that amount of money which you can really invest in real trade world, otherwise, your learnings will be not positive and you will not visualize the actual trade scenario in paper trading. Be realistic and focus on stimulating your exact trading strategies in order to make most of your paper trading.
Analyze your trades
The best way of learning is by analyzing your mistakes and taking lessons from those mistakes. In paper trading too, analyze your performance and look for the pattern.
The Bottom Line
Paper trading prepares novice investors for taking complex decisions which they will have to make on daily basis. It allows investors to gain practical knowledge of stock trading and provide them a platform where they can practice their trading strategies.