Posted On: 03/09/2014 4:00:34 PM
Post# of 7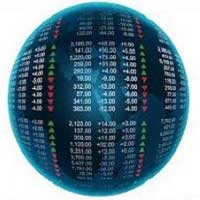 Latest Data Storage Corp (DTST) Headlines
Medac Selects WOW!Business Network, Cloud Computing and Data Center Services to Better Serve Anesthesia Practices
Marketwire - Wed Mar 05, 11:00AM CST
WOW!Business, an Internet protocol (IP) network, data and voice service provider, today announced a multi-year agreement with Medac for fiber-optic networking, cloud computing and data center solutions. The services enable the Georgia-based company to enhance its IT operations and improve the billing services it provides to anesthesia practices throughout the U.S.
IOmark Releases Virtual Machine Data Storage Benchmark Results for HP MSA 2040
PRWeb - Tue Mar 04, 8:21AM CST
IOmark announces benchmark results for HP's fourth generation MSA 2040, an entry-level enterprise block storage system. IOmark-VM determined that the HP MSA 2040 is able to support 104 simultaneous virtual applications an average cost of $393.52 per application instance. The IOmark-VM tests real world workloads, measuring a standard set of applications running in a virtual environment. The results are audited to ensure uniform testing and reporting, enabling IT users the ability to compare products using metrics that matter: price, capacity and application performance.
BAE Systems Delivers Government-Grade Big Data Storage Solution to Commercial Customers
Business Wire - Mon Mar 03, 9:00AM CST
BAE Systems is redefining the economics of big data storage with the launch of its TeraStar(TM) system for commercial customers. The system is a data storage solution engineered to meet the next-generation government and military big data storage requirements while accommodating the cost and size needs of small to medium sized businesses and cloud-based storage providers.
Global Data Storage Device Manufacturers Industry: Worldwide Industry Share, Investment Trends, Growth, Size, Strategy And Forecast Research Report
PRWeb - Sat Mar 01, 6:37AM CST
Data Storage Device Manufacturers (Global) Analysis provides a detailed overview of the Data Storage Device Manufacturers (Global) market and delivers a comprehensive individual analysis on the top 490 companies, including RENBAO INFORMATION INDUSTRY (KUNSHAN) CO.,LTD, SANDISK CORP and JABIL CIRCUIT (GUANGZHOU) CO., LTD.
Automated Capacity Management and Solid-State Solutions are "Must Haves" for Strategic Capital Markets Data Storage Infrastructures
Business Wire - Wed Feb 26, 10:44AM CST
In new Data and Analytics (DnA) research published today, "Capital Markets Data Storage: Strategic Imperatives for a New Computing Era," TABB Group explores solutions to help constrained capital markets firms follow secular trends in computing while balancing needs against costs at a time when components of big data-like phenomena are infiltrating global capital markets.
Veeco Reports Fourth Quarter 2013 Financial Results
Business Wire - Wed Feb 19, 3:05PM CST
Veeco Instruments Inc. (Nasdaq:VECO) announced its financial results for the fourth quarter ended December 31, 2013. Veeco reports its results on a U.S. generally accepted accounting principles ("GAAP") basis, and also provides results excluding certain items. Please refer to the attached table for details of the reconciliation between GAAP operating results and Non-GAAP operating results. All results presented herein are for Veeco's "Continuing Operations."
Dot Hill and DataSpan Partner to Address Data Protection Needs of Fortune 1000 Companies
GlobeNewswire - Thu Feb 13, 7:00AM CST
Dot Hill Systems Corp. (Nasdaq:HILL), a leading provider of SAN storage solutions, today announced it has entered into an authorized reseller agreement with DataSpan, a value added reseller that provides infrastructure, data protection products and services to Fortune 1000, including customers in the Oil & Gas, Telecommunications, and Big Data industries. Under the terms of the agreement, DataSpan will sell and support Dot Hill's entire AssuredSAN(TM) storage portfolio, allowing both companies to expand their reach nationwide.
CO2 Solutions to Chair International Congress on Carbon Dioxide Utilization
PR Newswire - Thu Feb 13, 6:46AM CST
TSX-V: CST Outstanding Shares: 79,687,836
Research and Markets: 2014 Strategies for the US Hospital Microbiology Testing Market
Business Wire - Thu Feb 13, 4:03AM CST
Research and Markets (http://www.researchandmarkets.com/research/3pndt5/2014_strategies) has announced the addition of the "2014 Strategies for the US Hospital Microbiology Testing Market" report to their offering.
Arena Pharmaceuticals Announces Filing for Marketing Authorization of BELVIQ® (lorcaserin HCl) in Brazil
PR Newswire - Wed Feb 12, 7:00AM CST
Arena Pharmaceuticals, Inc. (NASDAQ: ARNA) announced today that Eisai Laboratorios Ltda., a subsidiary of Eisai Inc., has filed for marketing authorization of BELVIQ® as a treatment for chronic weight management with the Brazilian Health Surveillance Agency (Anvisa). In connection with the filing, Arena will receive a milestone payment of $500,000 from Eisai.
Concise Analysis of the International PCIe SSD Market
M2 - Wed Feb 12, 4:31AM CST
Research and Markets (http://www.researchandmarkets.com/research/s7ztvv/pcie_ssd_global) has announced the addition of the "Concise Analysis of the International PCIe SSD Market" report to their offering. "Concise Analysis of the International PCIe SSD Market", analyzes the worldwide markets for PCIe SSD in Thousand Units. The report provides separate comprehensive analytics for the North America, Europe, Asia-Pacific, and Rest of World. Annual estimates and forecasts are provided for the period 2010 through 2018. The report profiles 41 companies including many key and niche players such as BiTMICRO Networks, Inc., Dell Inc., EMC Corporation, Fusion-io, Inc., Fujitsu Technology Solutions, Foremay, Inc., Intel Corporation, IBM Corporation, LSI Corporation, Micron Technology, Inc., Marvell Technology Group Ltd., OCZ Technology Group, Inc., RUNCORE Innovation Technology CO, LTD., SanDisk Corporation, SMART Modular Technologies, STEC, Inc., Violin Memory, Inc., and Virident Systems Inc. Market data and analytics are derived from primary and secondary research. Company profiles are primarily based on public domain information including company URLs. Please note: Reports are sold as single-site single-user licenses. Electronic versions require 24-48 hours as each copy is customized to the client with digital controls and custom watermarks. For information on site licence pricing please click on Enquire before buying. Key Topics Covered: I. Introduction, Methodology & Product Definitions II. Executive Summary 1. Industry Overview 2. Data Storage & Ssds: A Complimentary Review 3. Product Overview 4. Product Launches 5. Strategic Corporate Developments 6. Focus On Select Players 7. Global Market Perspective III. Market 1. United States 2. Canada 3. Japan 4. Europe 5. China 6. Rest Of The World IV. Competitive Landscape Total Companies Profiled: 41 (including Divisions/Subsidiaries - 41) - The United States (27) - Europe (3) - Germany (1) - Rest of Europe (2) - Asia-Pacific (Excluding Japan) (11) For more information visit
http://www.researchandmarkets.com/research/s7..._ssd_globa
Illinois Hospital Upgrades to Carestream Healthcare IT Platforms Featuring Advanced Features, Consolidated Data Storage
Business Wire - Tue Feb 11, 11:00AM CST
Memorial Medical Center (Springfield, Ill.), has achieved immediate benefits from upgrading to the newest CARESTREAM Vue PACS and CARESTREAM Vue for Vendor Neutral Archive. Carestream's zero footprint Vue Motion image viewer now equips more than 500 physicians with access to radiology reports and imaging studies from mobile devices such as iPads, which provides rapid, easy access at any location--from patients' hospital rooms to operating suites or offices.
SCSI Trade Association Announces 2014 Board of Directors; Foresees Continued Advancement of Predominant SCSI Data Storage Standard
PR Newswire - Tue Feb 11, 9:15AM CST
Announcing its newly elected Board of Directors for 2014, the SCSI Trade Association (STA) recapped a year of significant milestones and looked ahead to continued advancement and innovation of the proven and predominant SCSI data storage standard.
Microdesk and Panzura Partner to Deliver Advanced Cloud Storage Solutions
PR Newswire - Thu Feb 06, 8:00AM CST
Microdesk, a leading provider of business and technology consulting services to help firms successfully plan, design, build and operate land and buildings, today announced that it has partnered with Panzura, a provider of global cloud storage solutions, to address the critical need for high performing data storage and management systems within the AECO industry.
Avere Systems Wins Prestigious Carnegie Science Award for Innovation in Data Storage Technologies
M2 - Fri Jan 31, 3:41AM CST
Avere Systems, a leading provider of enterprise storage for cloud enabled data centers, today announced that its CEO, Ron Bianchini, has won the Carnegie Science Award for Information Technology. The award recognizes Bianchini, and the incredible contribution that the Avere solution provided the California Academy of the Sciences.
Kovarus Awarded California Department Of General Services Data Storage Contract For Mid-Tier, Entry Level And SAN Fabric
PR Newswire - Tue Jan 28, 1:46PM CST
Kovarus, Inc., a leading systems integrator specializing in increasing IT efficiency by architecting and integrating business-aligned IT solutions, today announced that it has won the highly competitive bid for the California Department of General Services (DGS) contracts for mid-tier, entry level and SAN fabric data storage solutions. Kovarus will offer these technology solutions to more than 9,000 public entities and state agencies, as well as their respective departments, including cities, counties and educational institutions from kindergarten through higher education.
Where to Start with Data Storage Research - New and Updated Evaluation Guides from Evaluator Group
PRWeb - Tue Jan 28, 6:54AM CST
Starting research for a storage refresh or the addition of new technologies such as a solid state system can be difficult. The amount of information is overwhelming, taking months of analysis and wrong decisions can be costly.
Avere Experiences Triple-Digit Bookings and Customer Growth as Customers Look to Reinvent Their Data Storage Architectures
M2 - Wed Jan 22, 8:42AM CST
Avere Systems, a leading provider of enterprise storage for cloud enabled data centers, today announced the company experienced substantial growth and momentum in 2013 in the key areas of bookings, customer acquisition and product innovation. The explosion in the scale, complexity and cost of data in the enterprise combined with the adoption of cloud solutions has left organizations grappling with how to build and grow their storage infrastructure. Avere's significant advancements in storage solutions last year removed the barriers for companies leveraging data storage in the cloud as well as on-premises data centers, without compromising performance, availability or security.
(0)
(0)
---