Posted On: 11/06/2012 1:56:43 AM
Post# of 227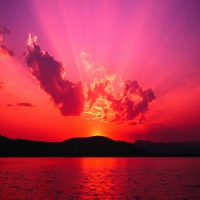 ICTY is NOW Current on OTC Markets!
For the first time in the company's history, ICTY is now current on OTC and the yield sign came off this morning. I would hope to see management now begin to update shareholders as to the status of the projects that they have been working on to include some oil and gold companies.
As you can see on the chart below, the stock didn't trade at .0003, and most all of the volume was buys at the ask of .0004 and finally closing at .0005 late in the day after clearing out 19 mil of the .0004s. The ask is thinning out as the last time we ate thru the .0004s and .0005s it took over 450 mil shares collectively. At the close there were only 42 mil shares being offered at .0005. Get ready for new short term highs, imo. Under the daily chart, I have also posted a weekly chart so you can see what I believe will be a blue sky breakout past the old highs of .002-.0027.
(0)
(0)
---