Posted On: 03/19/2017 2:32:31 AM
Post# of 31594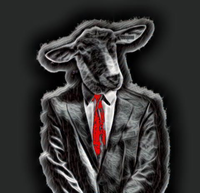 SHEEPWOLF'S WATCHLIST FOR 03/20/2017
(posted early for board members)
If the watchlists are helpful to you please click :
SHEEPWOLF
and give me a " follow ",
thank you!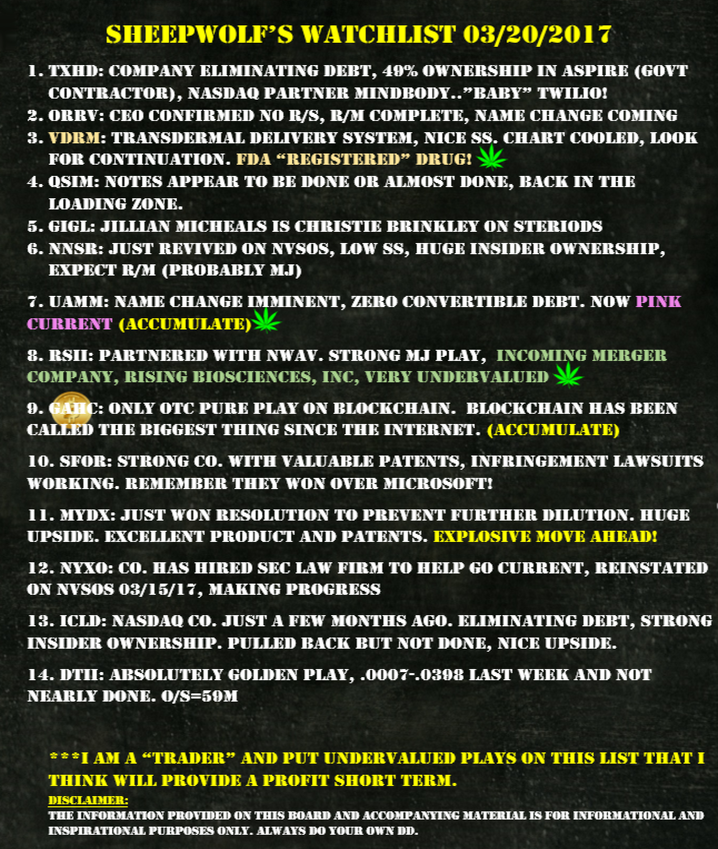 Last week's List:
http://investorshangout.com/post/view?id=4407301
SOME REALLY BIG GREEN RUNNERS LAST WEEK
When good profits present themselves ..TAKE THEM!
EVERYONE PLEASE MARK THE BOARD; WE APPRECIATE YOU BEING HERE AND NETWORKING WITH US .

(12)
(0)
---
Sojourner here following God, obeying God, and cleaving to Him. The journey is onward.