Posted On: 07/05/2018 7:54:35 PM
Post# of 134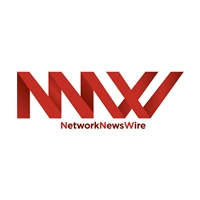 GTX Corp. (GTXO) Debuts Two New GPS Trackers for Children, Plays Key Role in Clinical Study Analyzing Wandering Prediction Research
- GTXO introduces two new trackers, the GPS SmartSole in size small (for big kids or adults with small feet) and the Invisabelt (for toddlers and children)
- In 2017, the FBI had files on 1.9 million missing persons in the U.S. alone, including more than 464,000 juveniles under age 18, reflecting significant need and market potential for GTXO wearable GPS technology
- GTXO participated in George Mason University study of wandering predictability, combining machine-learning with company's tracking data and technology
GTX Corp. (OTC: GTXO) has released two new GPS products to safeguard the location of children. They are the patented SmartSole® in size small and the Invisabelt for toddlers and kids (http://nnw.fm/x5oHa). GTXO offers tracking devices and services in a global market, providing smart and wearable GPS tracking products for people and tracking technologies for high value assets through its IoT monitoring platform.
The two newly launched products are GPS trackers for children, toddlers and adults with small feet. The SmartSole size small can be trimmed to fit most children's shoes, sizes three and above (http://nnw.fm/X7POt). It will also fit up to a women's size 7.5. The Invisabelt is offered in two waist sizes, S/M and M/L, and it is available in sport grey and heather pink (http://nnw.fm/9gQYC).
In a news release, Patrick Bertagna, CEO of GTXO, said, "As we continue to partner with the autistic community and help create programs and solutions to fit their needs for small, non-invasive and non-intrusive and affordable assistance technologies, the long-awaited size small GPS SmartSole comes at a perfect time. And for those parents that want to keep track of their little ones, the company also launched Invisabelt, sized to fit as soon as a child starts to walk, until old enough to wear a pair of SmartSoles."
Los Angeles, California-based GTXO develops and markets two-way tracking technologies for GPS mapping in real time, for locations of people or high value assets through a transceiver module, smart phone app, wireless gateway and IoT portal. They can be used to identify the location of the elderly with Alzheimer's and dementia who are prone to wandering, kids with autism and those with traumatic brain injury. The company's products can now be used for children, as well.
At the same time, a mid-stage clinical study by George Mason University's College of Health and Human Services completed its Phase II machine-learning prediction research. The study, as reported by Equities.com, utilized GTXO's SmartSole data and technology. It documents how, together, they may play a future role in predicting wandering (http://nnw.fm/GPet9).
In the U.S. in 2017, according to the FBI, there were reports of 464,000 missing children (http://nnw.fm/G649n) and a reported total of 1.9 million missing people overall (http://nnw.fm/yA7V1). Worldwide, the population of dementia sufferers may triple by 2050 from 50 million to 152 million, the World Health Organization predicts. Their annual treatment costs $818 billion. By 2030, that number is expected to rise to more than $2 trillion, the World Health Organization estimates (http://nnw.fm/49Y6e). GTXO tracking helps to monitor dementia patients, and its products are sold in more than 35 countries.
For more information, visit the company's website at www.GTXCorp.com
Please see full disclaimers on the NetworkNewsWire website applicable to all content provided by NNW, wherever published or re-published:
http://NNW.fm/Disclaimer
(0)
(0)
---