Posted On: 09/07/2018 4:31:44 PM
Post# of 134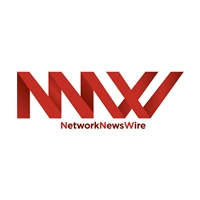 GTX Corp (GTXO) Inks New Contract with US Military, Continues to Open New Markets for Assistive GPS Tracking and Digital ID Solutions
- U.S. Air Force signs new order for GTX Corp's proprietary encrypted GPS technology platform designed to track personnel and equipment
- Company signs distribution and collaboration agreement with KGH, Inc.; KGH founder and CEO Dr. Kathleen Kiernan, a 29-year veteran of federal law enforcement, joins GTX Corp advisory board
- Number of subscribers to GTX technology up 57 percent and subscriber revenue up 108 percent in Q2 2018
- GTX's flagship GPS SmartSole product designed to improve and save lives of at-risk individuals with dementia, Alzheimer's and autism; currently in pilot program under NHS in the UK
- Number of people living with dementia predicted to double by 2050, rising to 131.5 million worldwide
GTX Corp (OTC: GTXO), a pioneer in the field of wearable GPS tracking and wandering assistive Internet of Things (IoT) technology, is quickly becoming a go-to provider of innovative solutions that monitor, track and relay the locations of both assets and people. In a news release, GTX announced that it has received a new contract from Edwards Air Force Base (AFB) for additional units of the company's Personnel, Equipment Tracking System (P.E.T.S.), a lightweight, mobile non-cellular, encrypted GPS technology platform designed to track personnel and equipment (http://nnw.fm/t78NT).
GTX will manufacture, install and provide ongoing maintenance for the P.E.T.S. platform, delivering the initial order in Q1 2018 and expecting to deliver this second order by October 2018. All hardware, software and firmware is being manufactured and coded by GTX Corp at its Los Angeles, California, headquarters.
"It is a true honor to support our military and to be entrusted with developing GPS technology solutions that, at their core, are designed to help save lives," Patrick Bertagna, GTX Corp CEO, said in a news release. "Edwards AFB conducts live ammunitions testing; hence, knowing where every person and asset are on the base in real time is of vital importance. Coming on the heels of signing an agreement with KGH, we are deeply committed to pursuing and growing this channel of government business and currently in discussion with several other agencies."
The company's highly versatile and scalable military-grade tagging, tracking and locating GPS platform is designed to transmit encrypted data from remote locations through RF technology, reporting latitude and longitude coordinates every second. Each GPS transmitter is housed in a military-grade, water-resistant encasement about the size of a garage door opener that weighs less than eight ounces. The contract includes the strategic installation of repeaters with 12-volt batteries and solar panels to achieve months of battery life, along with base station receivers that collect the encrypted data for display.
The recently announced signing of a bilateral distribution and collaboration agreement with Kiernan Group Holdings, Inc. ("KGH") is another example of GTX's commitment to its goal of making the world a better and safer place. KGH is a global consulting firm specializing in law enforcement, risk services, defense, intelligence and critical infrastructure resiliency, a joint news release states (http://nnw.fm/yu2pY). As part of the agreement, GTX and KGH will resell, cross-promote and collaborate on projects that fit their mutual core competencies.
"We are hitting the ground running, beginning with a host of initiatives to introduce GTX solutions within select agencies and organizations such as the Department of Veterans Affairs," Bertagna said in a news release, adding that he is extremely pleased to welcome KGH founder and CEO Dr. Kathleen Kiernan, a 29-year veteran of federal law enforcement, to the GTX Corp advisory board.
GTX Corp's proprietary and patented technology is designed as a versatile product, able to be deployed in any number of scenarios. One critical area of focus is in tracking the vulnerable – adults with dementia, children and even pets. The company's flagship GPS SmartSole product is a hidden tracking insole, while the Invisabelt is worn inside a waistband. GTX also developed a mobile app that allows for tracking of individuals including family members and employees.
One research report released by Alzheimer's Disease International and Kings College London estimates that the number of people living with dementia will double by 2050, making up about 1.4 percent of the global population, or about 131.5 million people (http://nnw.fm/uqV5Z). The worldwide economic impact of various diseases associated with dementia is expected to reach $2 trillion in 2030, Statista reports (http://nnw.fm/R2ZlO).
Emergency response systems for seniors, such as wearable devices that keep the wearer connected to family and friends, are a growing sector of the connected-home products and services market. Best Buy recently agreed to pay $800 million to acquire GreatCall Inc., a provider of smartphones and wearable devices for seniors. The purchase signals an increasing interest in capturing the rapidly growing senior-services market, with wearable GPS technologies a significant acquisition target, according to a Bloomberg article (http://nnw.fm/Dz94V).
George Mason University's College of Health and Human Services is using GTX Corp's SmartSole technology in research to predict human wandering. The Alzheimer's & Related Diseases Research Award Fund is financing the research program, which is using the GTX SmartSole and data from the wandering behaviors of individuals with Alzheimer's to develop a system that can quickly detect and prevent episodes of wandering, which are a major concern due to health and safety risks.
For more information, visit the company's website at www.GTXCorp.com
More from NetworkNewsWire
Please see full disclaimers on the NetworkNewsWire website applicable to all content provided by NNW, wherever published or re-published:
http://NNW.fm/Disclaimer
(0)
(0)
---