Posted On: 11/08/2018 8:09:18 AM
Post# of 53693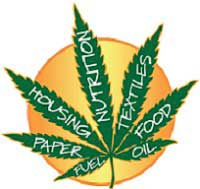 Now that we have the awesome financing arrangement to keep the distribution channels reasonably well supplied, we should see our distribution relationship with
M&S Up North
grow into a hugely value adding partnership just as it once started out to be before it was cut short.
https://www.facebook.com/pages/category/Produ...258699625/
A couple of years back when M&S Up North hit a wall due to a death in the family, a lot of smack talk was in play by those "toxic turds" again. That's actually the ONLY time I called another company to see what I could find out about the truth behind the buzz.
I was amazed that the other half of the founding pair (can't remember his name now) answered the phone and very graciously spoke with me for over 10 minutes. He said his partner had a death in the family, his mom I believe, and just picked up and moved back to his hometown where his mom passed. He said he was going to continue as best he could, but we had our own problems as well, such as a lack of non-toxic financing.
Anyhow, the business did survive, and I'm guessing that the partner who left to be with family may have returned to the business after a period of grieving and healing.
In the conversation with the guy I spoke with on the phone, the subject of Eagle Spirit spring water came up. He was EXTREMELY excited about it even at that time, even though it wasn't even being produced yet. He said most people greatly underestimate the value of a high quality bottled spring water like ES.
He said it would sell very easily once it got rolling, and would just get better in time as top notch drinking water will be sought after more and more, with or without CBD infusion. I'm sure if they do offer a CBD infused ES, they'll always offer it with and without the CBD as many won't want anything at all added to that water. Now that government contracts are much more likely, ES could really see some impressive market share.
$$ RMHB $$
(12)
(1)
---