Posted On: 12/20/2018 11:40:39 AM
Post# of 1628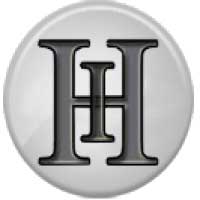 Textmunication Provides Commentary on Health & Fitness SMS Market
GlobeNewswire•December 20, 2018
Evolution of SMS to Next-Generation RCS Expected in 2019
PLEASANT HILL, CA, Dec. 20, 2018 (GLOBE NEWSWIRE) -- Textmunication Holdings, Inc. (
TXHD
), a cloud-based mobile SMS marketing platform provider, released today a commentary on the evolving Health & Fitness SMS market as it continues to be instrumental in driving revenue and overall engagement in Health Clubs nationwide.
Textmunication CEO, Wais Asefi, stated, "Health Clubs are experiencing quick ROI based member engagement, improved retention and brand loyalty through SMS. With 97% read-rates, SMS continues to be the preferred communication channel for Club Management Software (CMS) firms compared to email (18% read-rates) and direct flyers. Compellingly, of the top eight CMS firms, seven are now utilizing our SMS platform through API integration, which allows the seamless sharing of data enabling automated campaigns and detailed reporting metrics. Capturing this majority base, we believe will prove critical as we lead the evolution of SMS into the next-generation protocol, Rich Communication Services (RCS). In conjunction with our previously announced Artificial Intelligence (AI) protocol, we expect to launch RCS in Q1, effectively enabling club owners to track member patterns, predict behaviors and ultimately best facilitate engagement across the board. We are excited for the New Year as we expect to complete our evolution into an advanced technology company with an ongoing commitment to building long-term shareholder value."
Text TXHD to shortcode 52236 to sign-up for news alerts and announcements via SMS.
About Textmunication Holdings, Inc.
Based in Silicon Valley, Textmunication Inc. is a leading mobile marketing solutions provider to thousands of clients across North America. An early adopter of next-generation text message protocol Rich Communication Services (RCS), the Company currently leverages its proprietary SMS software platform to deliver robust APIs and integrated solutions to a diverse range of end users including health and fitness facilities, beauty salons, sporting events, hospitality organizations, entertainment and digital marketing firms. Committed to ongoing innovation, Textmunication was recognized by CIO Review Magazine as one of the "Top 20 Most Promising Digital Marketing Solution Providers" of 2018. For more information: www.textmunication.com
(0)
(0)
---