Posted On: 01/12/2019 8:53:30 AM
Post# of 62533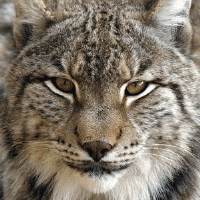 The hypocrites speak on the wall.
Sen. John McCain - "Complete the dam fence"!
Quit Lying, Democrats. Millions Have Watched Video Of You Supporting Strong Border Security
"The media, if they were doing their job, would be blasting the Democrats," ForAmerica Chairman Brent Bozell told Mark Levin Sunday.
"A, for being dishonest and B, for being absolute hypocrites…"
"Sen. Clinton, Sen. Schumer, Sen. Obama — all supported building a wall," he said.
He's right. But don't take our word for it. Take theirs.
Video:
https://foramerica.org/2019/01/immigration/qu...UTHOZx7RXU
Here's Chuck Schumer in 2009:
"
Quote:

---

…illegal immigration is wrong, plain and simple…Above all else, the American people want their government to be serious about protecting the public, enforcing the rule of law…

---
"
https://foramerica.org/2019/01/immigration/qu...UTHOZx7RXU
(1)
(0)
---