Posted On: 01/12/2019 8:59:24 AM
Post# of 62532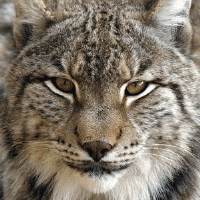 Fox Staffer Fired for Altering Video of the President [VIDEO]
Steven Ahle Steven Ahle January 11, 2019
Q13 Fox, an affiliate of Fox News ran an edited version of President Trump's speech to the nation that showed him horribly disfigured and unable to speak clearly and made him look like the poster boy for Florida oranges. Q13 news director Erica Hill wrote in an email statement:
From The Seattle Times
A side-by-side comparison posted on MyNorthwest.comshows the difference what aired live on CNN and the clip shown later on Q13.
Altering and manipulating images has become all the more easy and tempting in today's world of fractured politics and accessible technology.
Last year, a video of Marjory Stoneman Douglas High School shooting survivor Emma Gonzalez ripping a copy of the U.S. Constitution whipped conservatives into a froth. Gonzalez never did such a thing; the original picture was of her ripping a paper gun target. The video had been doctored and spread via social media.
https://steadfastandloyal.com/unreal/fox-staf...as%20Right
(1)
(0)
---