Posted On: 01/31/2019 10:46:04 AM
Post# of 1610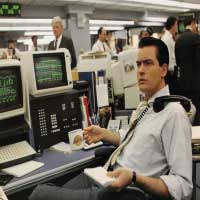 $IDVV TEMECULA, CA / ACCESSWIRE / January 22, 2019 / Temecula, CA International Endeavors Corporation, Inc. (OTC PINK: IDVV) today announced that it has received a purchase order from a client located in British Columbia to sell an OGGL Unit.
Terms of the order state that the client will purchase a unit for their grow operation. International Endeavors will customize the OGGL to allow them to grow a specific strain called Sour Banana Sherbet which is known for being particularly high in caryophyllene, which has shown anti-anxiety and antidepressant benefits.
The client has plans to apply for cultivation and sales licenses from Health Canada in 2019 for Medical and Recreational sales. They expect to add additional OGGL units as needed to scale their operation.
Company Spokesman Barry Smith stated "Demand for the OGGL continues to grow, this client chose the OGGL due to its scalability, and climate versatility in addition to its small footprint. The OGGL will enable them to grow year round without the need for ancillary power making the potential ROI for the client as little as nine months.''
About the OGGL: The OGGL is the first purpose-built, self-contained, off-grid growing laboratory. Built in a low-cost shipping container, the OGGL has integrated solar modules and lithium-phosphate batteries coupled with a generator backup to supply uninterrupted power to the grow room. The OGGL is configurable for the three stages of the growing process, which are: vegetative, flowering, and cloning.
OGGL Unit
https://youtu.be/WRvXqpbA634
About International Endeavors Corporation (OTC stock symbol: IDVV)
Company Receives Purchase Order To Sell OGGL in Canada
https://finance.yahoo.com/news/idvv-receives-...00020.html
(0)
(0)
---