Posted On: 02/22/2019 4:00:53 PM
Post# of 31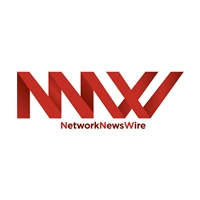 Sproutly Canada Inc. (OTCQB: SRUTF) (CSE: SPR) (FRA: 38G) Discusses Innovation and Expansion
- Unique business model and positioning as a licensed producer and technology company have created a distinct advantage
- Potential for the natural, water-soluble cannabis beverage to become a game changer for the industry
- Control of dosing placed into consumers' hands
Sproutly Canada Inc. (OTCQB: SRUTF) (CSE: SPR) (FRA: 38G) CEO Keith Dolo sat down with NetworkNewsAudio to share the company's vision of becoming the leading supplier to the cannabis beverage and edibles market. Dolo believes that the company's unique business model and positioning as a licensed producer and technology company have created a distinct advantage for Sproutly. To listen to the full interview, visit
http://nnw.fm/o6H35
.
Sproutly's leadership team has decades' worth of experience in biopharmaceutical research and development, technology commercialization and business development. Various members contribute in-depth knowledge of growing, well-known Fortune 200 and 500 companies, as well as experience in the North American and international CBD and beverage industries.
The current Canadian cannabis market alone is projected to reach $8.7 billion by the year 2024, with the Canadian cannabis market projected to hit between $0.9 billion and $4.4 billion. The company sees potential for the beverage market to hit even greater heights with the introduction of naturally water-soluble cannabis beverages.
The company owns exclusive rights to Infusion Biosciences' APP technology in Canada, Australia, Israel, Jamaica and the EU. Combined with its facility's capabilities of producing up to 1,400 kg of consistent, high-quality, pharma-grade cannabis per year, the company is well on its way toward seeing the fulfillment of its vision to be the leading supplier to the cannabis beverage market.
The recent acquisition of Infusion Biosciences placed a revolutionary technology into Sproutly's hands. Dolo describes the company's premium offerings as "the world's first and only, truly water-soluble cannabis solution and bio-natural oils."
The technology places control of dosing into the consumers' hands. The bio-availability of the product, as well as the lingering effects, are shortened. Rather than the standard 45 to 120 minutes of previous products, this new water-soluble solution takes effect in only five minutes. While current products on the market can have lingering effects lasting anywhere from four hours to two days, Sproutly's premium product lasts between 60 and 90 minutes. The company's beverage, Infuz20, offers predictable effects that are comparable to smoking and vaping, while also providing an odorless, smokeless and versatile product with precise dosing.
Sproutly plans to internationally expand the target market of its products in 2019. Distribution agreements are being pursued in the Caribbean, Canada, Jamaica, Israel, Australia and the EU.
For more information, visit the company's website at www.Sproutly.ca
Please see full disclaimers on the NetworkNewsWire website applicable to all content provided by NNW, wherever published or re-published:
http://NNW.fm/Disclaimer
(0)
(0)
---