Posted On: 04/25/2019 9:34:20 AM
Post# of 8779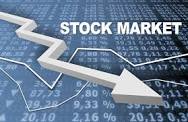 $NUGS
Cannabis industry figures show that cannabis plants yield more than one pound of cannabis per harvest. In California, the wholesale price for cannabis opened 2018 at $1,455 per pound and closed the year at $1,196 per pound, averaging $1,197 per pound for the year, according to Cannabis Benchmarks.
The Company has retained a highly skilled team to operate NUGS Farm North consisting of experts with over a dozen years of full lifecycle cannabis operations, as well as research scientists with vast scientific, medical and laboratory backgrounds unique to cannabis operations.
"NUGS Farm North is in a prime location. We have assembled a great team to operate the site and to market and distribute its outputs. We have already begun cultivation and believe the marketplace is primed for the type of premium cannabis flower we are cultivating. We look forward to a successful operation at our flagship cultivation site," added Yu.
https://seekingalpha.com/pr/17487560-cannabis...site-first
(0)
(0)
---
Consider all my posts my opinion and not advice to buy or sell anything. I post on stocks I own or am considering owning. Do your own DD!