Posted On: 05/02/2019 4:54:39 PM
Post# of 31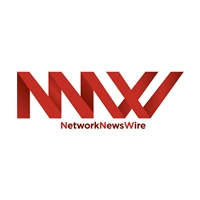 Sproutly Canada Inc. (OTCQB: SRUTF) (CSE: SPR) (FRA: 38G) to Develop Non-Alcoholic Recreational Cannabis Beverage through Joint Venture
- As the anticipated legalization of edible cannabis products approaches in Canada, Sproutly is developing an infused beverage lineup by entering into a joint venture with Canadian beer maker Moosehead Breweries
- The JV creates a standalone company drawing on Sproutly's water-soluble Infuz2O technology and Moosehead's decades of beverage market experience
- The proprietary Infuz2O technology offers the advantage of a controlled rapid-on/rapid-off effect, similar to recreational cannabis use but without being smoked
- The cannabis-infused beverage market is expected to generate revenues in the billions by 2024 as consumers seek alternatives to alcohol
Sproutly Canada Inc. (OTCQB: SRUTF) (CSE: SPR) (FRA: 38G) will lend its technological breakthrough in naturally produced, water-soluble cannabinoids to a joint venture with one of Canada's oldest and largest independent breweries to create a line of non‐alcoholic cannabis-infused beverages, anticipating the legalization of edible forms of cannabis in Canada later this year.
The joint venture between Sproutly and OCC Holdings Ltd., an affiliate of Moosehead Breweries Limited, will be structured as a standalone company with its own board of directors and management team. Sproutly and Moosehead are working through the legal details of the venture, but they expect to have it up and running by May 31, as stated in a news released detailing the plans (http://nnw.fm/b516U).
The joint venture's product line will utilize Sproutly's proprietary Infuz2O water-soluble cannabis formulation to create a truly natural cannabis beverage experience that serves as an alternative to alcoholic products. The Infuz2O technology is expected to grant the beverages a rapid onset and offset time similar to traditional flower cannabis, for an immediate, controllable and good-tasting recreational cannabis experience lasting up to 90 minutes. Traditional cannabis oils, on the other hand, may last for hours and have a more unpredictable duration.
Moosehead, in turn, will lend its respective strengths to the venture, providing proven ability in building, marketing and selling beer on an international scale over the course of more than 150 years.
"With the anticipated legalization of edibles in Canada later this year, Moosehead has made the strategic decision to enter the cannabis beverage market," Moosehead CEO Andrew Oland stated in a news release. "As a 152 year old company spanning six generations, we are very selective about new business opportunities. After a significant amount of due diligence on Sproutly's APP technology and Infuz2O water soluble cannabinoids vs other competitive technologies, we are excited to announce this joint venture. With their advanced technology and our long-standing product development experience, we expect to bring to Canadian consumers cannabis beverages that address the major issues currently limiting appeal of this category in other markets."
Each company will hold a 50 percent interest in the JV and have the right to nominate three directors. Moosehead executive Matthew Oland has been named incoming CEO of the venture, and Sproutly will determine the board chairperson. The contract for Sproutly's exclusive Infuz2O service will last five years, with the potential for extension as revenue targets are met.
"This partnership with Moosehead marks an important milestone in Sproutly's mission of delivering a safe and consistent whole plant experience from cannabis, with a lead position in the beverage market," Sproutly CEO Keith Dolo added. "We have developed a relationship with Moosehead built on trust and our shared vision of creating safe, responsible and high-quality cannabis beverages and we look forward to making this a reality for Canadian consumers."
A presentation on the JV (http://nnw.fm/Yy0CH) states that the beverages will initially be marketed only in Canada, maintaining the ability to enter the European market if and when edible recreational cannabis use is legalized there.
In early April, Sproutly announced that wholly owned subsidiary Toronto Herbal Remedies Inc. ("THR") had been granted a processing license from Health Canada that allows THR to produce cannabis oil and related products (http://nnw.fm/f5NGD). The license allows Sproutly to extend development of the cannabis strain formulations that the company plans to use in its cannabis beverages and to perform shelf-stability and other necessary testing in anticipation of legalized edibles.
Deloitte researchers predict that the cannabis-infused beverages sector will reach somewhere between $900 million and $4.4 billion by 2024, depending on the percentage of the market it captures (http://nnw.fm/nDx7w).
For more information, visit the company's website at www.Sproutly.ca
Please see full disclaimers on the NetworkNewsWire website applicable to all content provided by NNW, wherever published or re-published:
http://NNW.fm/Disclaimer
(0)
(0)
---