Posted On: 05/13/2019 7:03:33 AM
Post# of 8793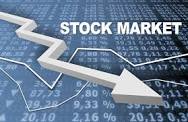 $DIRV
New York City, as many citys across the country, is seeing a major cycle of pre and post 9/11 security installations that are now ready for new, state of the art installations; DirectView stands ready to meet their needs.
https://www.wsj.com/articles/PR-CO-20190508-905983
(0)
(0)
---
Consider all my posts my opinion and not advice to buy or sell anything. I post on stocks I own or am considering owning. Do your own DD!