Posted On: 05/15/2019 12:18:06 PM
Post# of 57147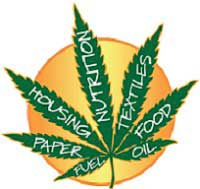 Spoke with corporate a few minutes ago. I was told that things are "looking up", and that they would probably do another podcast soon to inform shareholders of their progress.

They said the reason they have cut back on podcasts and press releases is that it was helping the shorters, their paid bashers, and those out to harm the company more than it was helping investors.

It's expensive to produce the podcasts. There's a substantial monthly fee for them, and there's no sense in paying to help the bastards running the smear campaigns, and yes, even getting slammed by some of the more impatient shareholders.

In my experience this is par for the course on public investment forums these days as long as the fundamentals haven't fully caught up with a company's expansion progress. This will turn around 180 degrees for RMHB this year IMHO.

When they report good news going forward we should make an extra effort to counter the negativity if at all possible. I believe it's the only way we'll see them move back toward more info sharing.

It's tough, I know first hand. These paid bashholes have nothing better to do. It's as close to actual work as most of them will ever get.

Great news is getting close now. Hold on to your shares tightly. This year should prove to become what we thought 2017 was going to be, only better.
(20)
(3)
---