Posted On: 05/16/2019 1:50:18 PM
Post# of 1182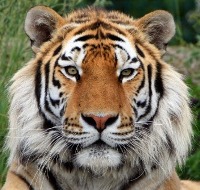 Flight Aware showed one of the $TMPS Tristar aircraft N703CS flying out of Fort Lauderdale in March.
https://flightaware.com/live/flight/N703CS/history
1 hr 3 min flight - about right for a test or pilot certification.
Having researched further, I have deduced that it wasn't the only other US FAA registered Tristar "STARGAZER" which is N140SC - so probably not a typo on the log.
Here is a list of its flights March > May 2019:
https://flightaware.com/live/flight/N140SC/history
I have signed up for free basic membership of Flight Aware to get alerts on any future flights of aircraft in the $TMPS Tristar Fleet.
(1)
(0)
---
"Per Ardua Ad Astra" - "Through Adversity To The Stars"

A very apposite motto for those who trade successfully in the OTC market..

All posts are my opinion - trade at your own risk.