Posted On: 05/17/2019 8:07:58 AM
Post# of 56403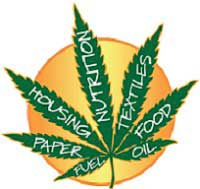 Management has very good reason to re-evaluate their level of transparency going forward.
If you have any doubts about just how much this company is being watched by OTC traders, then you need only go to the I. Hangout home page.
In the
"Top 10 Most Viewed Posts"
box, click on "This Month". There you'll see that for the month of May, my post with only the links to the podcasts is
NUMBER 3
on the list.
Yes, the 3rd
most viewed post
so far this month. Not a bunch of my opinion, just links to the podcasts. Even
MORE
impressive and fully substantiating my claim, out of the 50 "Most Viewed Posts" so far this month, 33 of them were posted on the RMHB board. This is of course a living record and will change as time progresses.
https://investorshangout.com/whatshot/mostvie...tthismonth
I'm still convinced that, although probably most of the views are by flippers, there's still a large number of true buy and hold investors watching our board. IMHO this will be the turnaround year we thought we'd see in 2017.
I don't believe the 30 mil shares just loaded into the "on-deck" circle will hurt us. They will only be sold when needed to fuel the next big moves, and I'm betting the news generated by those moves will offset any selling that GHS does when that time comes.
Also, I believe we'll be getting substantial funds flowing back into RMHB accounts from the lawsuits coming to fruition now. These court awarded funds will have a very positive impact on our bottom line, helping to bridge the gap as we move to end the dilutive GHS financing in favor of what will then be more easily attainable and much more conventional financing.
These points support a solid long term investment strategy for RMHB, but again, very near term pps movements are not my focus and for good reason.
A very large percentage of those "prying eyes" most likely belong to short term flippers, which is why the level of transparency could be a problem, and also why a fully functional crystal ball is what I would have to have before I would even
attempt
to predict near term prices.
Long term, however, I strongly believe holding and even adding more shares of RMHB represents a huge ROI for true buy and hold investors. Once they grab traction
this year
, we should see the beginning of a tremendous rate of revenue growth IMHO.
$$ RMHB $$
(15)
(2)
---