Posted On: 05/18/2019 10:19:25 AM
Post# of 10254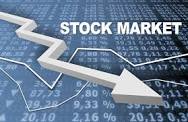 $DATI
A highly recognized crowdfunding company, StartEngine Crowdfunding, Inc., reportedly generated significant revenue by facilitating Reg. A+ capital raises for Issuers. Having the ability to leverage DigitalAMN's interest in Reg. CF portals supports growth in its revenue model and shareholder confidence; and,
Recent Forbes article by Michael del Castillo (Blockchain Goes to Work At Walmart, IBM, Amazon, JPMorgan, Cargill and 45 Other Enterprises) informs that even DTCC (Depository Trust & Clearing Corp), who holds the records for roughly $48 trillion in assets [including that of DATI] will soon start the largest implementation of blockchain, possibly to-date. So, it's paramount that DigitalAMN dedicate resources to building an experienced team capable of providing client-companies with comprehensive support around the implementation of blockchain technologies.
https://www.otcmarkets.com/stock/DATI/news/Di...?id=225660
(0)
(0)
---
Consider all my posts my opinion and not advice to buy or sell anything. I post on stocks I own or am considering owning. Do your own DD!