Posted On: 05/20/2019 12:03:09 PM
Post# of 10254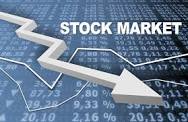 $DATI In addition, the stock now has the support of both major moving averages now trailing underneath shares – which is the technical definition of a bull market.

The chart is also fundamentally rooted in the concept that emerged from the company's comparative analysis. The slide in shares last year may well represent a disconnect in the market, as pricing for DATI shares may not be properly accounting for changes in the value of its underlying holdings, such as TruCrowd.
(0)
(0)
---
Consider all my posts my opinion and not advice to buy or sell anything. I post on stocks I own or am considering owning. Do your own DD!