Posted On: 05/29/2019 8:39:03 AM
Post# of 10254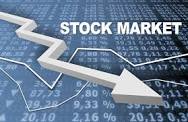 $DIRV
NEW YORK, NY, May 29, 2019 (GLOBE NEWSWIRE) -- DirectView Holdings, Inc. (DIRV), a company focused on ownership and management of leading video and security technology companies, today announced that the Company has signed a 10-year lease to occupy 7,870 square feet of space in "The Tech Center of Greenville," to build out a new, state-of-the-art mutlipurpose facility.
https://www.wsj.com/articles/PR-CO-20190529-905412
(0)
(0)
---
Consider all my posts my opinion and not advice to buy or sell anything. I post on stocks I own or am considering owning. Do your own DD!