Avatar: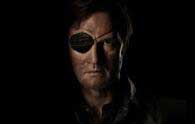 Alias Born
03/04/2014 9:20:14 PM
Semi-Retired Government
You name it!! / Travel when needed.... Anywhere in the World. / I do not babysit all my stocks!!! I enjoy tinkering with a small few..... TheGov55
Disclaimer
Make your Millions$$$$$$$$$$$$$....You may or may not want to Follow Me!! I have been doing this for 20+ Years ....
Go U of M / Tigers / Lions
/ TheGov55 / Please Do Your DD B4 ,making an ASS of yourself!!