Avatar: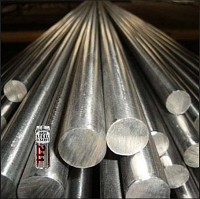 Alias Born
03/28/2017 9:49:04 PM
Occupation
Full time IT Print Production Specialist /
Part time sub penny stock fanatic


Location
Good ol' Pennsylvania, USA.


Investment Philosophy
OTC:
.0001 bottom OTC player. Seek shell stocks with potential. Get in before the pump.
Patience is key.
Buy on the dump; sell on the pump.
Buy on the intent for upcoming news releases. Sell on the news.
Some R/S do go well. Check history for potential. Double down if history insists potential.

NYSE:
Patience is key.
Wait for a drop in the DJI. 3 days or more is a trigger to load up some blues.
The market will always bounce back. Expect three 5% dips per year; one 20% dip over 2 years.
Buy on the dip.
Always keep some portfolio cash to double down.


Disclaimer
My posts are based on my own D.D., comprehensive research from multiple points of interest, and just plain gut feelings. Don't buy if I recommend. Do your own research, I'm not here to B.S. anybody. Get in before the pump. This hobby is based on common sense.


Misc
Give me a person follow and we can track winners together. I will mark you back.

Steel Reserve aka Lime Time