Top 5 Reasons Investors Should Use Stock Message Boards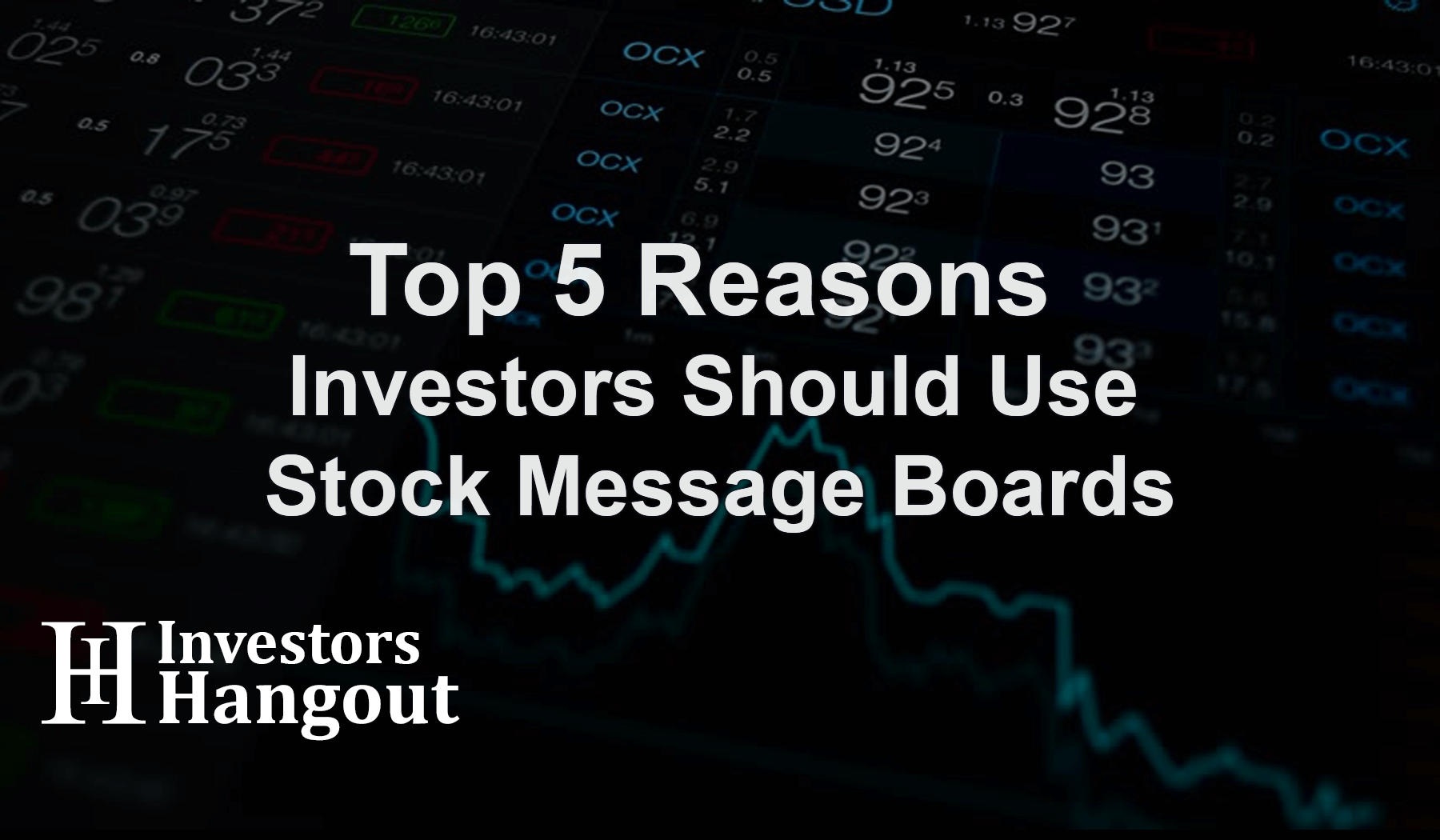 Author: Anita
Views: 773
Updated: 10-11-2021
One of the many advantages of stock message boards is that they cater to a number of activities that are relative to the market such as investment opportunities, news, and a wide range of pertinent information. After all, this is the online trading era and message boards are the ideal venue for person-to-person interaction. However, the internet is still the preferred communication format.
Why should Investors use Stock Message Boards?
Since people have the ability to look for and choose a discussion topic that is important to them, stock message boards are the ideal go-to venues for investors and traders. If you're looking for the most current, firsthand stock market expertise, here's why every investor should take advantage of what stock message boards have to offer:
Educational resource – it goes without saying that stock message boards should be a part of your education in online trading. While it is not the only educational tool that you can utilize in your quest for more online trading knowledge, there are several websites that are great places to start learning about investing in the stock market. Plus, it's a great place to meet new friends with similar interests while being able to relax and socialize while learning more about online trading.
FREE investment advice – stock message boards are loaded with investors' opinions about recent trading opportunities that they've discovered. Many investors will analyze a stock's performance and help fellow message board participants with their investment and trading decisions. You'll find a broad range of topics being discussed at Investors Hangout that will allow you to access some very detailed, specific trading information.
Latest financial news – one of the primary benefits of using stock message boards is that it provides you with the latest financial news, most of which is posted within minutes of it breaking nationally. You can use this news to your advantage and re-evaluate any investments you've made accordingly. This can pay huge dividends whenever you're dealing with time-sensitive situations.
No geographical barriers – the beauty of online stock message boards is that there aren't any geographical barriers or restrictions to contend with. Whether it's the NYSE in the US, the London Stock Exchange in the UK, or the Nikkei in Japan, you can get together and interact with investors on a global scale. You also have the element of time which can play a significant role when you're trading online.
Unfortunately, the use of stock message boards does have its occasional downside in that not everything found online is necessarily the truth. Because it's so easy to access the internet, you have to watch out for fraudulent activities and scammers. Naturally, as investors, we are always aware of the risks involved with the stock market. Just keep in mind that message boards are by no means immune to scammers.
The key point is that the more you participate in a stock message board, the more you will learn. Plus, it will get a lot easier to differentiate between the more credible sources and the quality of the information they share from those you can't trust. Over time, it becomes easier as you hone your investment skills and start choosing correctly.