VYST Stock (Vystar Corp.) Technical Analysis Report 02-14-2019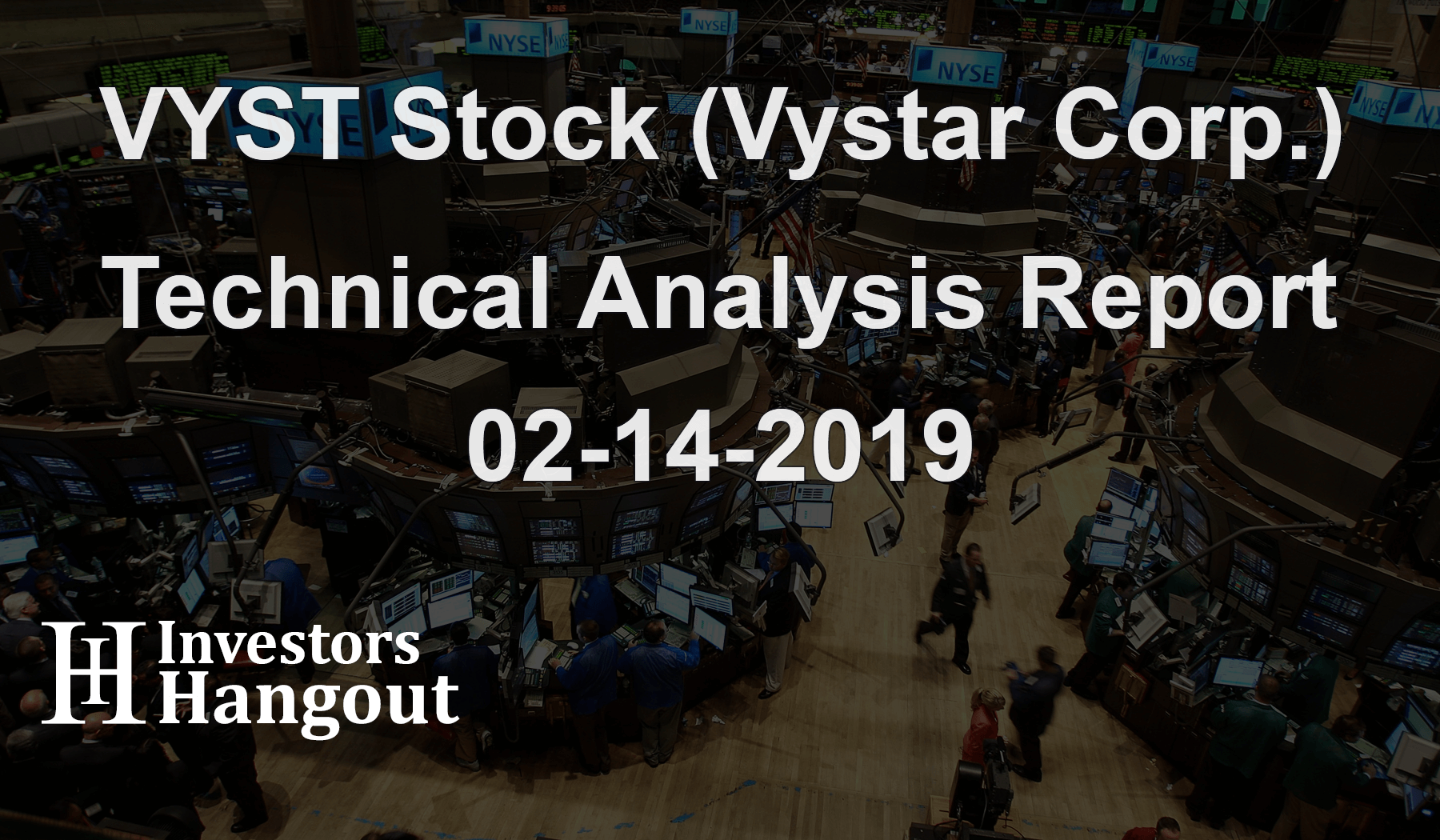 Vystar Corp. Stock Ticker Symbol OTCMKTS:VYST has been on the move lately. Just over a month ago, on January 8th, this stock was trading at .0006. Now, the stock is trading around .0735... Yes, you're reading that correctly! That's a 12,150 percent gain in just one month! Now if you calculate the low of .0006 to the high of 0.1580 on February 12th that's over a 26,233% gain. That is, if you sold at the top.
You can see the historical trades here: https://investorshangout.com/timeandsales/VYST
VYST Stock Chart This Past Month
Now that we went over the basic movements, let's take a look at the past month. Since 1-19 VYST has been making a steady climb on the stock chart. More specifically, bouncing off of the 10 day simple moving average multiple times. On January 11th is where it began. If you look at the chart below you will see a steady movement from 1-11 all the way to 2-08. Again, at that 10 sma.
VYST Made a HUGE Move On February 11th
What a day on 2-11! This is where stocks catch the attention of other investors. Moves like these set off a lot of stock alerts which, in my opinion, is another reason why you seen even more buying pressure on 2-12. On 2-12 there was so much interest in this stock the price opened higher than the previous close.
VYST Moves The Last Few Days
Yesterday, 2-13, we seen a huge sell off from that 2-12's top of .1580. On 2-12 VYST opened at .1350 and closed at .0450 a -66.14% drop bringing the stock down to the 20 day simple moving average. Looking at the chart below you will see the blue lines that represent resistance and support. There does appear to be a support around that 20 day simple moving average at .0445 -/+ that proved itself yesterday and again today.
What To Expect Moving Forward
In my opinion, I would be watching for the current 20 day simple moving average support to hold around the .0445. Most importantly will be the 30 day simple moving average currently at .0313. If it drops below the 30 sma it could continue to fall. However, on a positive note, VYST stock closed at .0750 today! That is a bullish move after yesterday. With the .0750 close today, this stock was able to close above a resistance line at .0655 and above the 10 sma at .0663. If volume continues to remain I believe VYST could continue another climb back up.
Would you like to see more reports like this? If so, send us an email and request a Technical Analysis Report for your favorite Stock at contact@investorshangout.com
Do you have opinions on VYST? Check out our VYST Stock Message Board: https://investorshangout.com/Vystar-Corp-VYST-68422/